Corporate Partnership Guide
Philanthropy Impact Reports
Our philanthropy impact report showcases examples of the generosity of our more than 4,000 donors and the impact of their giving.
All For Good Newsletter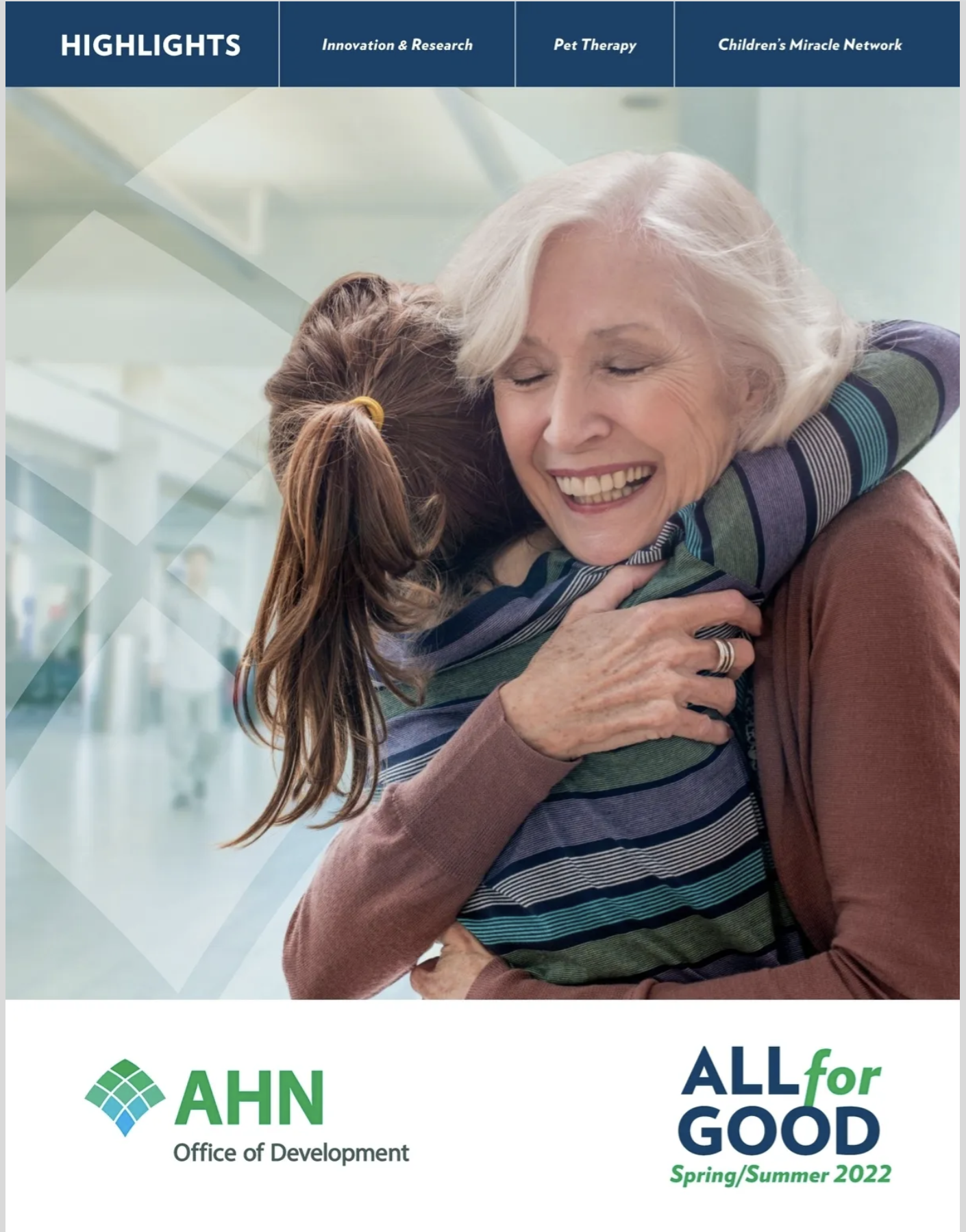 Specialty E-Newsletters
The accomplishments of our award-winning institutes, services, and specialties are featured in e-newsletters sent to donors, residents and alumni, and more.
Women's Institute
Podiatry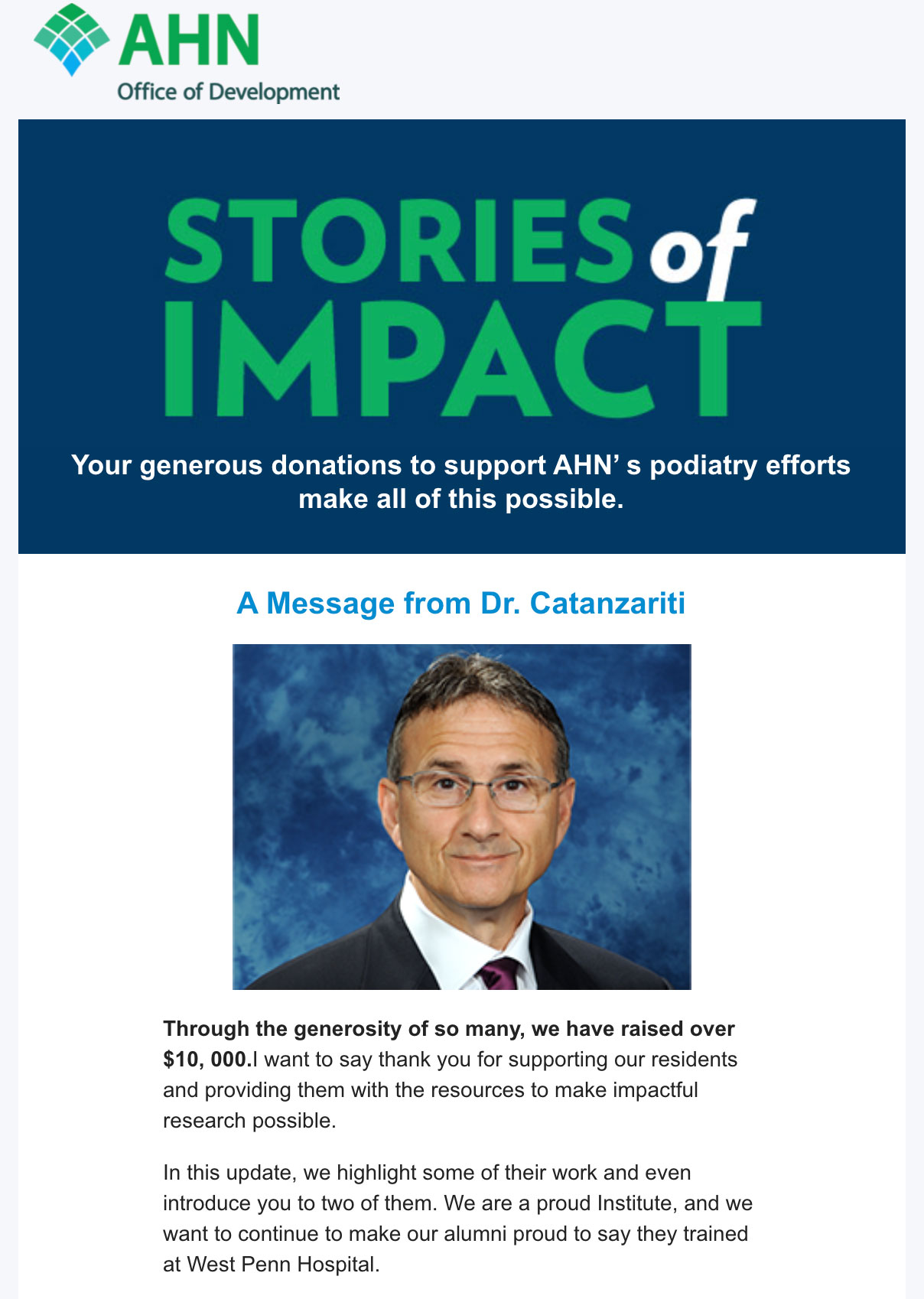 Medicine Institute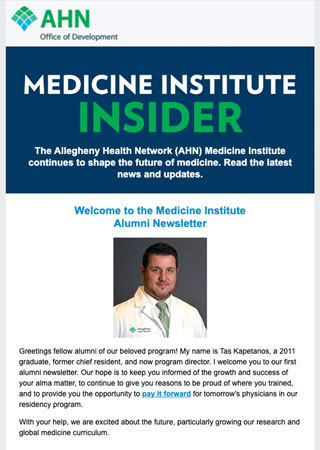 Specialty Donation Forms
You can donate directly to a special initiative, program, or fund that means the most to you.